This Valentine's day, do yourself a favor and skip the rom-coms. I'll tell you why: You're better off without the cheesy dialogue and warped reality. Face it, John Cusack is not coming to your house holding up a boombox (Say Anything). They don't even make those anymore. Emma Stone is not going to think you're slightly annoying then fall in love with you (Crazy, Stupid Love, La La Land, Zombieland, Aloha). As much as we love that movie, Bradley Cooper is not going to help you get third place in a dance contest. (Silver Linings Playlist).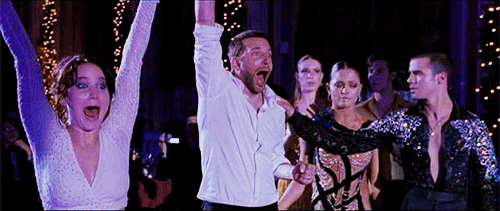 As an alternative, try these thought-provoking and adrenaline-boosting Valentine's day films.
Gone Girl, 2014
If you're looking for a love story to watch this Valentine's Day this David Fincher thriller has the most unconventional look at love you can find. Gone Girl is the kind of anti-love story that will make you question the motives of any future relationship, not matter how perfect it may seem. Gone Girl, which came to theaters in 2014, follows Nick Dunn, whose wife went missing on their 5th wedding anniversary. This movie is full of suspense, and gives the perfect opportunity to cuddle close to your date, or your popcorn bowl. 
Silence of the Lambs, 1991
Romance is overrated, however, this 1991 drama does not lack the love aspect that makes this film perfect for Valentine's Day. Although not as prevalent as the whole "skinning people and wearing them as clothes" aspect of the film, there is a significant love interest between Dr. Lecter and Clarice in Silence of the Lambs. This may not be the kind of love you're looking for in your life, but it's definitely a must-see film this Valentine's Day.
Psycho, 1960
If you're looking for forget about love this Valentine's Day, Psycho may be the perfect film for you. The 1960 film by Alfred Hitchcock takes a different approach to romance, one that Freud may have found very interesting. Norman Bates has a unique relationship with his mother, one that could be considered very insest-y. Don't let that small detail scare you away, this film is arguably one of the greatest films of all time.
Split, 2016
Has it come to the point where you feel like you've seen every movie available on Netflix? If you make your way to the theaters this Valentine's Day, Split is a must-see. Kevin suffers from multiple personality disorder and reveals each of his identities to his trusted therapist, however, there is one that he keeps hidden. This identity leads him to kidnap three unsuspecting teenagers, who get introduced to all sides that Kevin has to offer. This is the perfect movie to see if you're looking to get away from the lovey-dovey couples and over-priced chocolates that are taking over on February 14th.
Harry Potter Trilogy

Whether you're single or not this Valentine's Day, the Harry Potter Trilogy is the perfect set of movies to watch, if you have approximately 19 hours to kill. Even though it will take a whole day to complete, it is the perfect way to dodge the Valentine's Day crowds or disgustingly cute couples everywhere you go. The movies are chock full of adventure and near-death experiences, but they also have their bit of sweet romance between the main characters. If you're a Ron and Hermione fan or a Harry and Ginny fan, you're sure to find the perfect mix of adventure and romance in these films.
Taken, 2008
If you're looking for a man to save you from the Albanian Mafia, Liam Neeson is your guy. When pushed to his limits in the 2008 movie Taken, Neeson proves that he will do whatever it takes to save his daughter who has been sold into a sex trafficking ring. Although it may not be the Valentine-esque love movie you're looking for, it's sure to prove that love has no limits.
Arrival, 2016

If you're willing to join the crowds and make it to the theater this Valentine's Day, Arrival is definitely a must-see. Though an unconventional love story, it is sure to tug at your heart-strings while also creating a twist that may blow your mind. Not only does the love story follow Amy Adam's character and the budding love between her and her husband, but also her love for the aliens that have landed on earth.
NBFF Alumni Bonus: Bradford Young, the Cinematographer nominated for his work on the film, was a 2015 honoree at our 10 Cinematographers to Watch event.
Jurassic World, 2015
Jurassic World is the perfect mix of action an adventure to make you forget about that one holiday that happens to land on February 14th. The movie takes you to a whole new world, where theme parks are larger than life and feature genetically modified dinosaurs. Plus, it has Chris Pratt, and can you really pass up on opportunity to watch him fight off dinosaurs? That's enough to make anyone antagonize a Velociraptor.
John Wick
When it comes down to it, the best love story is between a man and his dog. Unfortunately, this one gets cut short. Keanu Reeves spends the entirety of John Wick looking for revenge for his canine companion. Reeves plays a tormented man in search of something meaningful in his life and the real question is: what lengths will go to achieve this? John Wick
 is available to rent on Amazon Prime. Luckily, if you enjoy John Wick, John Wick: Chapter 2 is in theaters now too.
Did we miss a good one? What are your favorite alternative Valentine's day films?